Back in the golden days of affiliate marketing (for poker and casinos) we could utilize the wonderful tool that is Google Adwords. However, like most companies that control an industry the powers that be decided that since we're loaded we can also be ethical as well. What was once a wide open market for gaming affiliates quickly became much smaller and harder as search traffic went from mostly paid to all organic.
Organic Search is where users find web sites through a search engine purely based on how important that engines ranking system believes the site to be for a certain keyword(s).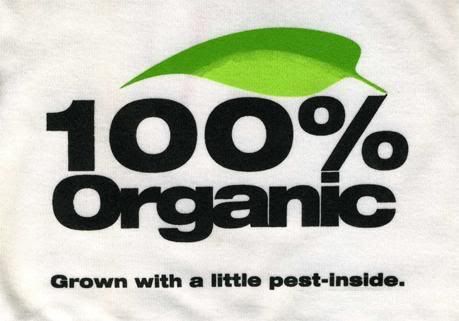 Now when it comes to marketing poker and casino games online there are a few tools that webmasters use to attract prospective players to their site. One important, if not the most important, tool is ranking (organically) for popular keywords. Ranking well for 'Party Poker Bonus' is a nice thing, however chances are that those sites taking up the top 5 spots have been around for a while and also feature a plethora of quality linkbacks. Gaining a top spot for a coveted keyword isn't always the easiest task. However some savvy affiliates can find other great keywords (or phrases) that have less competition and still convert very well.
Finding these keywords and phrases is an art and there are many that sound great and just never produce. Ranking first for 'Greg's Poker Kingdom' most likely won't get you many players. With that being said there are some solid suggestions that I have for you when considering how to build a long term marketing plan with an emphasis on organic search.
Understanding the Competition
Keyword Discovery tools are a great asset to any affiliate looking to crack into the search engines. Doing some research when trying to choose keywords will help you focus on spending time A) finding what people are looking for and B) going after SERP's that aren't already in mass competition.
Developing the right Content
Once you have a good list of around 5-6 keywords or phrases that you have identified as prime converting terms then it's time to get listed. Step once is to develop or purchase content (copy) that is focused on your keywords. Start by writing a page that covers each of these topics and then a sub-page that also focuses on the term but in a new (and slightly differentiated) way. If you need help getting new ideas look at your competition, the sites that are currently ranking highly for your target SERP's. Remember to keep it original and not too 'spammy', real people are reading these pages.
Side Note: If you are looking for a shortcut I do recommend this read from Eli's BlueHat SEO Blog: http://www.bluehatseo.com/keyword-fluffing
Also from Matt Cutts Blog: http://www.mattcutts.com/blog/search-results-in-search-results/
Quality Linking
Gaining links from other sites with the anchor text being your desired keywords is the goal here. This isn't always the easiest task for new webmasters but as your site grows and the content starts to pile up other webmasters will be looking to trade with you. One way you can do this is by developing a few pages that are more general than your keyword driven pages and offer link space on there. On these pages (linkbait) I would make sure not too add a lot of banners and other contextual links. Make the page attractive for higher PR sites to come to and want a presence on your page. The link in return will be very nice when it comes time for the Spiders to see what you're talking about.
Technorati Tags: organic, search,, seo,, google, adwords,, poker, marketing
Killer Thread on Link Building from SEW: http://forums.searchenginewatch.com/showthread.php?t=2616
Looking for more SEO Tips? Subscribe