This morning a colleague of mine asked me if I knew what 'popcorn gate' was. Immediately I thought, "Man, I can't believe National Lampoons has another teen comedy. I hope this one has Vida Guerra in it like Dorm Daze 2." To my disappointment he was referring to yet another wacko story coming out the Perez Hilton of the online gaming world – Gambling911.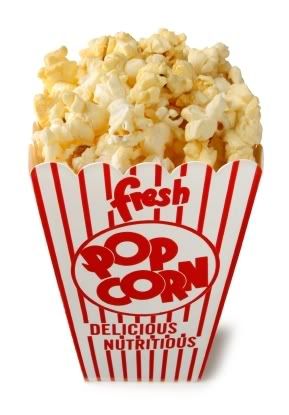 After reading about 3 sentences of this article I picked up the phone and called Virginia at Sunshine Children's House. Honestly, I was hoping that she said this was all a hoax but all she could say was, "what are you talking about." No surprise, she is supposed to follow up with me in an email. In the light of things this happens every single day in almost every single non-profit deal. Someone is going to be mad if 100% of the money raised doesn't go directly to charities.
Before getting too involved with this, and because there has been enough bad press coming out of AP this past month, I am going to drop it until I hear back from the Childrens home. I wonder if Gambling911.com is posting this to try and get some cheap hits from having AP in the spotlight in a bad way again or if they are trying to help the kids in need get their popcorn money. Whatever the case using the term 'popcorn' gate shows me how immature this business can be sometimes.
I'll keep you posted. I think that if they turn out to be in the red with the contributions our buddies at G911 should start a new fundraiser selling jenny Woo pictures to newly single men and donating the money to Gamblers Anonymous.
For more help with marketing Subscribe Here