With the first ever PokerConference.com coming up in a couple months I wanted to share this story with the PAP community considering coming to Cyprus. At one of our conferences, and please feel free to ask around, you never know quite what to expect.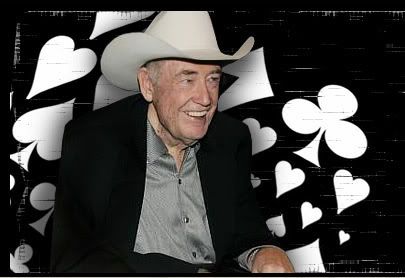 3:45AM Saturday October 7th, 2007 – Greg Powell and AffiliatePrograms.com CEO Warren are in a shady Barcelona cab trying to find something to eat in the city after a long night of partying with affiliates and poker room directors. Needless to say this wasn't proving to be too successful as our cab driver seemed to have sudden amnesia and ended up driving around in circles all night 'finding this perfect 24 hour café.' When we finally ended up at our hotel it was 5AM and our cab fare was €90. We jumped out and had a few words for our trusted guide; threw him €50 and said thanks for the scenic tour.
On to the hotel lobby in search of something to help soak up the bottle of Grey Goose that too often joins us for a night out. Here is where it gets interesting…
In Barcelona it's near impossible to find something to eat anywhere before 7AM. Hell, it's actually hard to find anything to eat at our hotel anytime of the day. The night before Darko and I waited an hour for a pizza to be delivered only to call down to Room Service and find out we were waiting because they were out of pizza. Such is service in Spain so unless we could see the food in front of us there was no point on getting our hopes us.
Side Note: Warren doesn't like to wait on anything, so at this point if we had seen an IHOP he might have tried to just buy the restaurant and go back to the kitchen.
On the last night of any gaming conference you will see pretty much everyone from the show walking around until the sun rises in the hotel lobby. We spot the crew from Bodog and decided to see what they were doing. No surprise they were looking for something to eat as well so we rushed the doors of the hotel restaurant like an army attacking the enemy gates. After we ate it was definitely time to head to sleep as delusion was starting to set in.
Just as we were about to roll on to the rooms Warren stops me and asks, "Is that Doyle sitting over there?" Looking like I had just been released from a 12 step rehab program 2 steps too early I casually walked by to confirm. In the most indiscrete manner possible I nod to Warren and walk back over. At this point it would have been better to just shake hands to and go to bed. However, being the consummate professionals we are we decided to go over and introduce ourselves. It's a good thing that Doyle and his wife are really cool (and 73 years old) because I am sure that I was saying the same things over and over. Warren didn't seem to care, or he was asleep. After we had said our thanks for coming to show and started to get up Doyle went on to tell us that he loved working with his poker room and that he will be a personal advocate for getting poker legalized in the US again. His wife was also extremely cool with his leadership in that area and has stood by him throughout all his crazy times playing poker in houses, barns and the shadiest card rooms in Vegas. He truly does love the game and wants to see it grow. I never had any clue he was so passionate about the online game either! Before Doyles Room went back to accepting US players (from 38 States) Doyle was telling me that he was ready to start accepting player's right then. This is just like his character, bold and willing to take a chance if he feels strongly about it.
Looking back in retrospect I wouldn't have changed anything about that crazy night and morning. It was an honor to get to sit down with Doyle and just talk about poker and some of the things he's done while becoming a poker legend. It wasn't always glamorous but he was never in it for the fame. He loved the game, the rush of betting and winning other people's money. He's a great guy and I am sure will stay at the forefront of getting online poker legalized as long as he can. The next time that I am out until 7AM trying to find coffee and counting my change I'll think about chilling with Doyle and hearing about the glory days of poker. There is a good chance that time will be this May in Cyprus.