I received an email this morning asking me to follow up some on my previous post dealing with content and adding the right promotions. Reading back through I can tell you the one thing I left out was creatives. To take it a step further and really dive into conversion techniques we're going to refer to these as 'advertising tools' since there are a lot more options now for webmasters. The addition of video, podcasting and contextual ad networks open the playing field up and drive the methods of delivering a message to the sky.
I am sure everyone here has at one time used 468 x 60 static banners on their sites and then thought they were really tricking their pages out when they added some flash and animation in those spots. Bad news is that no matter what's in the space it's still susceptible to banner blindness due purely too its size and shape. If you look back at 2005 the basic static banner drove 15% of the revenue generated from visitors. Today the best estimates show that standard banner ads contribute too just 7.5% of converting traffic. This trend is due to the way we train out eyes and minds to block out advertising as bias information. What we need to do now as internet marketers is look for what advertising tools are the best and will maximize the traffic we send to our sites.
Online video is booming and along with the new fad is coming a slew of advertising. We are all familiar with the term 'viral marketing' and chances are we have all downloaded and passed on a funny or wacked out video to friends and family. This is awesome if you are the one taking credit (usually via clicks and Spike TV's show) for the video content and can find a way to monetize it. When promoting a poker room it can be a bit tricky to convert views to cash but if you are clever, original and creative it can be done. Record yourself playing poker and see what comes about. Splash your URL on the bottom of the screen and start counting off the minutes from your 15 minutes of fame.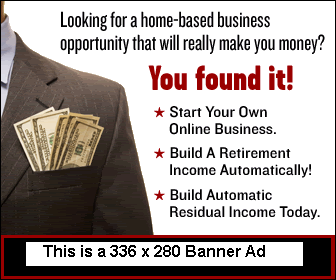 Online banners are still a pretty decent way to advertise a product or poker room. However I would suggest that steering clear from the typical sizes and ads would a plus. According to Revenue Magazine the two best types of these banners are Large Rectangles and Leaderboards. People have yet to train their eyes to avoid these and many times the advert can be clever and express a message with this space. In this blog post are examples of these.
Ranking amongst the worst are (to no surprise) the tall skyscrapers and pop-up ads. If you are still using the basics I would make sure you replace them. If your affiliate program doesn't have creatives in the size you need then ask for them. If that doesn't work have some custom made and chalk it up as advertising expense, it's worth it.
For more help with marketing Subscribe Here