Today's blog topic is about diversifying your site and goals when it comes to promoting your portal to the 'market at large.' After the recent passing of the UIGEA all of us are aware that the number of online gaming sites that accept US players has dwindled into a handful. With that being said there was a sudden pause…and then rush for many affiliates to re-think their current marketing agendas and find new ways to seek players from other countries (than the United States). Now what this meant for European and select other affiliates was an increase in competition for many keywords and campaigns that had previously been a shallow pool. More competition and a smaller market of players to attract means that affiliates had to step up their games and seek alternate methods of signing up new players.
So all is good and well, right? We all know where to start when it comes to finding the best online resource for German no limit players or the big whales that like roulette based in Hungary. Not the case for most of (including me). However what I can help with is pointing you in the right direction and put the correct mindset in place when it comes to re-thinking your niche and forecasting your marketing plans for Q4 2007 and into the next year.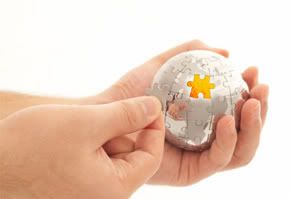 Defining your Geo-Targeted Audience
First step is analyzing who you want to target and then doing some initial research. By initial research I mean seeing which markets have shown interest in poker and also a proven track record of acquiring funding options with fraud protection. Once you pick a demographic to tackle it's time to learn a little about them and their preferences. One tool I have used to find correlating trends and preferences is Google Trends which shows how often a search term is entered relative to the total searches worldwide. This can show an affiliate that possibly casino games are more popular in Norway than Iceland (Hypothetically). Next see how you can piggy back off local culture and seasons to make your marketing content seem more personal and less sales driven. Blogging about local pop culture with subtle sales-text intertwined is much more effective than in your face bonus code offers and password protected freerolls that are a dime a dozen.
Translating your landing pages and creatives.
Chances are you are going to need to choose keywords that are language sensitive in order to properly optimize your site geographically. This is such an underutilized tool that separates the SEO guys from the rest of us n00bs. While some people just type the popular keywords in babelfish and hope that the 2 minute meta tag work they do will be sufficient; others will take the time and money to make sure their sites and content make sense to a unique visitor. Remember, a converting player is a real person who for some reason found your affiliate link and was persuaded by the creative/marketing copy your presented to deposit and gamble on a website. This is usually not achieved with a quickie babelfish translation. If you want to take it a step further I suggest this:
Write some copy that your new niche market will find attractive and personal.
Have the copy translated by a human into the respective language.
Add this to your site with a banner/creative that is also in the respective language.
Link to a Landing page that caters to that demographic. Send me (Greg D. Powell) a small commission for all sales (optional)
I want to encourage you to explore the market out there and see who is not being catered to that has expressed interest in online gaming. There are more poker players out there looking to sign up than just citizens of the United States and Europe. Keep in mind that all content has to be delivered in a factual and personal way so that the user doesn't bounce immediately. Find good keywords that are searched for in your new market and make sure everything is translated into the appropriate language by a real person. Good Luck and come back for more…