Cross Marketing is a practice used by many savvy marketers to maximize their profit per customer. It is used by internet marketers often times when they have either diversified traffic or similarly related products. Online poker affiliates have several options to diversify their income due to the demographic of people visiting their sites. Often times due to related keywords and natural searches visitors are interested in various 'products' and offers on an affiliate portal.
We have chosen what we feel are the most similar related offers that appeal to poker players or those searching for online poker information. The dedicated 'cross-marketing' section on the Forums is a place to discuss these offerings and how to best integrate them into your sites.
We have chosen one representative from each marketing vertical that best delivers those products and ensures that their affiliates will be taken care of in a professional manner.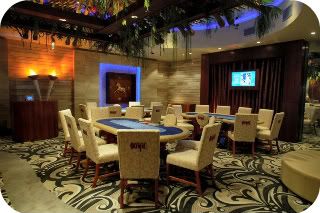 Chat more about Cross Marketing at on the Forums here
Casino
Promoting online casinos is often synonymous with online poker. Many major poker rooms realized the cross marketing potential from the early going and built casino game applications into the poker clients themselves. Adding a casino to your poker portals allows you to catch the blackjack, roulette and slot players that come to your site searching for online gambling in general.
Bingo
In the last quarter of 2007 there were as many searches in the UK for 'online bingo' as there was 'online poker.' This year many analysts predict that bingo will become the most popular form of online gambling in Europe. Bingo rooms are thought by many avid gamblers to have 'looser' slots than traditional online casinos. Adding a bingo section to any gaming portal is a nice way to collect new depositing players, especially from the female demographic not as focused on poker alone.
Spades
Spades is an old card game with quite a bit of new interest. Players that love the game are now starting to play online and deposit to play for real money. Since Spades can be played in teams many players enjoy having a partner that can share the wagers and winnings with them. A lot of poker players enjoy other card games and like to take a break from poker. Having a real money game is a great way for you to profit off a popular game that was previously 'just for fun.'
Backgammon
It's no secret that Backgammon and Poker players are much alike. Many professional poker players have been playing Backgammon for years and even are known to wager on games. In countries like Israel and Lebanon backgammon is more popular than poker. Recently professional Gus Hansen was a commentator at the World Backgammon Championships. Incorporating a backgammon section to your poker sites is a logical fit as many of the players are the same.
Check out Hansen commenting on the popularity of Backgammon in this video.
Mixed Martial Arts (MMA)
No other sport has grown in popularity over the past 3 years faster than MMA. With a world-wide audience that has a fascination with extreme fighting there is reason to believe that boxing is now playing second hand to MMA. Previously boxing was the largest betting sector in this genre but not anymore. Many online sportsbooks and land based casinos are listing wagering lines for MMA fights and people everywhere are betting. Poker players are known for wagering on sporting events and MMA is no exception. There are a few poker sites now doing internal cross promotion to take advantage of the popularity of MMA.
Currency Exchange
Foreign Exchange (currency or Forex or FX) market is much like the stock market, currency trading takes into consideration that money can be made by knowing which currency is gaining value on its weaker counterparts. Foreign Currency exchange is the world's largest financial market and is used by banks, corporations and even governments. Many individuals trade the currencies multiple times a day much like 'day traders' on the stock market. Based on the individual, affiliates can make a large amount of money by referring those interested in currency exchange. Many poker players look to play in the strongest currency at the time to maximize their winnings. These individuals often spend time researching the currency market and would be inclined to make trades in the market.
This is a very untapped and profitable revenue stream for affiliates.
Rummy
Gin Rummy is another very popular card game that is growing online. Several real money rooms have opened up in the past few years and those players who love the game are now wagering on it. Several variations of rummy can be played online including: kalooki, Oklahoma Gin and traditional rummy. Players can also play in a partnership format as well. Many poker players also play other card games for real money. Gin Rummy is one of the most popular card games they play. With few affiliates in the market and the demand for cash games increasing there is a lot of money that can be made cross promoting Rummy on your site.