Since most of our readers are affiliates and have never been to a gaming office before I thought I would share some insight. I have worked in and out of a few offices around the globe and before taking these jobs I also wondered that the heck these guys worked like. I mean, is it a giant room full of computers and people monitoring all the games? Is it one guy who is answering emails and forwarding them to China all day? To be quite honest the mystique of it all is a little too much like the Wizard of Oz when you come down to it. The man behind the current is a normal person doing the same things you and I do when we are working.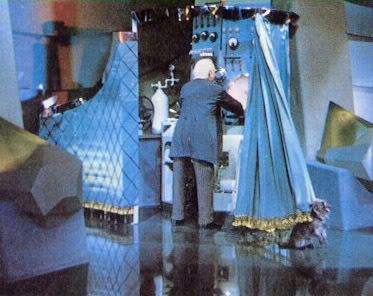 Most offices have a CEO, a product manager or two (casino and poker) and then a support team of affiliate managers, designers, programmers and maybe a retention person in house for the VIP players that pay your bills each month. When joining a program you should always ask, "Who does your player retention and how will my big players be treated?" Can the players who rake $2k a month call the room directly or are the routed to a Customer Service center that handles Poker Rooms X, Y and Z.
A larger program will have several more layers, but this organizational chart will cover most of the smaller 'skins' out there. All the payment processing, initial customer service and legal work is done by the software companies. Each room basically 'rents' the software, a few support staff and a gaming license from the provider. It's a funnel type business and this is why some smaller rooms are much more hesitant to bump your commissions when they are only playing with 50% of the profits or less.
The affiliate managers who you deal with the most usually report to an affiliate or marketing manager that may handle the media buying (banners, magazines, radio, etc) and some go directly to the CEO. Your best bet is to get close with the affiliate director at an organization and use them when you need some leverage with your manager. Trust me; your affiliate manager is your biggest fan because you are making them money.
If you ever have a chance, take the time to visit the offices of the companies you promote. It's another great chance to get to know your partners and them to know you. You'll meet the creative team and possibly pick up on new promotions that haven't yet been announced. Â A great time to do this is when you are over for a conference. This summer at the PokerConference.com you'll have the chance to visit a few offices in Cyprus and many more at CAP London.