According to Google engineer and SEO guru Matt Cutts one of the top 3 things to look for in 2008 (SEO) is a site's ability to be navigated on a mobile phone. In his 2:30 video, narrated by the dude from Harold and Kumar go to While Castle, Cutts gives his take on how some sites (like Techcruch.com) are just too filled with gadgets to be truly mobile friendly.
Matts other two pieces of advice were quality content and ultra-fine niche copy. (blah) Oh yea, local search was in there as well as having a business address and phone number on your company sites.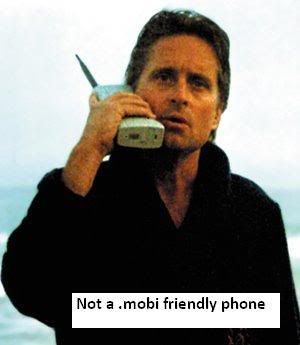 Obviously this is somewhat dependent on the idea that most internet users currently have, or are going to be purchasing, phones that can access the web and have the resolution to make it even worthwhile. However, thinking ahead of the game is what separates you from the rest if the crowd. If you are going to push programs that have a mobile app then consider building a /mobile page that is easy to navigate and read. If your site is to widget heavy and image stuffed then visitors will quickly leave.
This may be like pulling up to the Ritz Carlton to get your car valet parked and then wondering why everyone around you is scoffing at your 98′ Ford Escort wagon. If your target audience is iphone/blackberry users and they pull up your broken site then they will simple write it off and browse elsewhere.
The best read on this can be found at Mike Davidson's blog. He has a great mobi friendly version as well!
For more help with marketing Subscribe Here