The first annual Poker Conference is coming closer and I for one am getting excited. From an inside perspective I have seen what is happening and what we have to look forward to. I wanted to share a few things with the PAP crew as the beaches of Cyprus are starting to call my name.
Location. How can you beat this place? Cyprus is known for being one of the most beautiful places on earth with its architecture, cuisine, beaches and night life. I always feel motivated to 'pick up my game' and network with others when the surroundings are so nice. Nothing kills a conference like a bad location, cramped working space and nothing to do at night. For this conference it won't be an issue.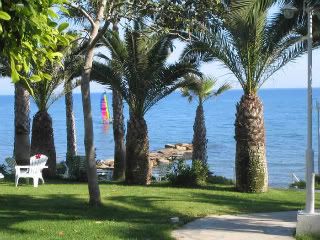 Having two separate tracks ensures that your time can be spent more efficiently. No longer will affiliates have to sit through payment processing and software sessions. Operators can all meet with fellow colleagues that are dealing with the same issues such as jurisdictions, licensing and the legal environment. For advanced affiliates there is even a session on taking the next step and opening your own poker skin.
This conference is all about value. We know that it costs money to go to a show and you could spend it on other things. However, if you can take a week to surround yourself with other marketers, industry experts and the programs that you work with it can give your revenues a huge boost!
For operators the benefits are twofold. One is obviously the interaction and face time with affiliates. Another are the sessions that are being designed just for them. Player conversions, legal updates and marketing strategies are all topics that rarely get discussed within the industry.
The overall goal is to create value for the attendees. We want affiliates to do more than meet their affiliate managers and sip free cocktails (we want you to do that as well). But we also want to make sure there are meaningful sessions and quality speakers that can actually help you make more money promoting online poker. The networking will be fantastic as the atmosphere opens you up to fresh ideas daily.
PokerConference.com is going to become a staple event in our industry and we going all out to make sure of it. Don't read about the stories afterwards; be there to make your own.