One of the coolest and most under promoted poker events of the year is the Aussie Millions Poker Championship. In recent years this event has produced some very entertaining show downs and the prize pools and notoriety are really growing. All these factors are sure to provide you as an affiliate with some great content and news. Along with the press there are qualifying satellites starting to take place at various poker rooms now. This is a good time to start promoting the event on your sites before all the action takes place.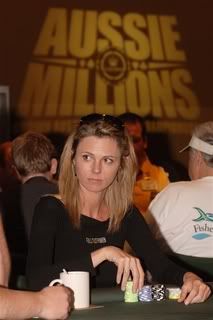 One promotion that caught my eye was the 'Pro Poker for a Year' that Pacific Poker is sponsoring. While this particular promo is exclusive to PokerNews it sparked my attention for the rest of us to look at using qualifiers as a marketing tool. It seems to me that most poker affiliates push the deposit bonus and rakeback (when applicable) and that's about the extent of it. That is a great introduction and lead but a lot of players out there are being brought online to seek poker information because of what they heard on the mainstream media. (Television and Radio)
I would encourage everyone to check out the qualifiers, not just the WSOP, that online rooms are holding in the next few months. Dig up some old news and pictures and start blogging about it. Doing this will allow you to create interesting copy that drives the readers' interest into participating in next years' event. Along with the online press there will be televised coverage via Fox Sports net. This event is both a fresh read for players and a great way for you to push more than a
deposit bonus.
Update from FullTiltPoker.com – "Look for our new Aussie Millions banners on the Affiliate site and let your players know how they can play for the poker trip of a lifetime for them and a friend, including an Aussie Millions Main Event entry and a round-trip flight from Los Angeles to Melbourne with Team Full Tilt."