I was reading a blog today about a guy who recently got fired from Yahoo and used Twitter to give a breakdown of the entire event. I am not sure what he did to get laid off but that doesn't matter here. What does matter is that this new form of social media is really quick and really popular. (Alexa ranking of 651) Think of this as a micro-blog…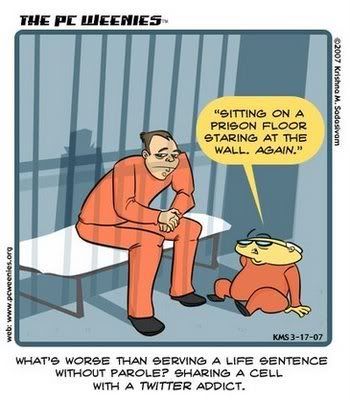 So what is Twitter?
Twitter is a service for friends, family, and co–workers to communicate and stay connected through the exchange of quick, frequent answers to one simple question: What are you doing?
At first this reminded me some of Yahoo Answers; but upon further inspection I can see it's much more personal, informal and less spammy. I can see poker players using this to rant about bad beats and then go on to bask in their glorious river runner. While you most likely won't get away with Spam links here (killing your credibility) you might be able to add a feature like this to your sites and start receiving return traffic from obsessed players!
Even Ron Paul is down with the new Twitter phenomenon.      Â