It's been a long time in the works, but the new CAP site that affiliates have grown to love received a much needed face lift this past weekend. The largest forum in the online gaming community is a staple for both managers and their affiliates to come and share information and promotions along with affiliate feedback and concerns. It keeps everyone informed and accountable to act within proper business guidelines. CAP is the sister site of this one, Poker Affiliate Programs although it encompasses every form on gaming.
One cool new feature is the Affiliate Manager videos. I love the one by Doyle Brunson talking about CAP Euro in Barcelona. I have to disagree with Doyle on one aspect though, I am not sure if Barcelona is the 'nicest' European city; but it does have character!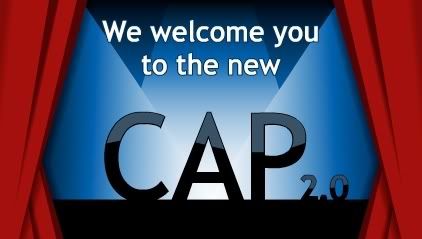 Take an hour today (you'll need it) to surf through the new CAP site and see what all you can find. There is loads of new information and marketing articles for you to sort though and learn from.
For more help with marketing Subscribe Here