The timing really couldn't be any better for UltimateBet.com to announce their new software upgrade. With all the recent bad press that has been going around from AP there is light at the end of the tunnel and players are (or really never left) coming back to the tables. Looking at their traffic over the last few weeks I can't see much change except for the bump when they received the all time best link back from MSN I have ever seen. Ok, that was a little sarcastic.
Anyway, the new software version is codename 'Potripper' (not really, bad joke) and is set to come out on November 3rd. Honestly, the new UB software has some pretty nice features including resizable tables and the option to save hand histories to your hard drive. The second one is a no brainer for the Costa Rican card room.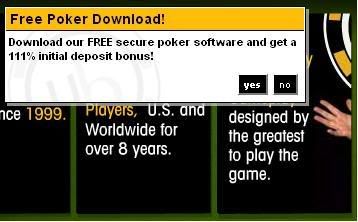 All in all this will be a nice improvement for players and help us as affiliates boost our player value / loyally. The better the software and higher the player volume the better it is for us Rev Share people. Let's hope the AP can keep their image clean and keep the Americans depositing daily.
For more help with marketing Subscribe Here